---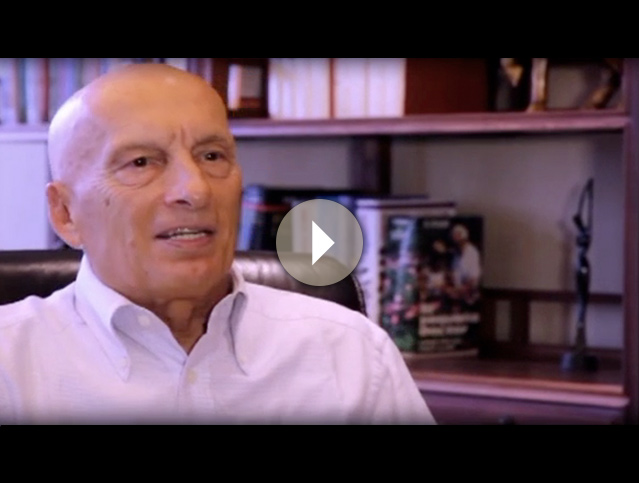 ---
READ THE LETTER HERE


A lot of information has been published about Wall Street Institute and is available on the Internet and on the official website. However, very few know the "adventures" and the "magic" of its beginnings of which I will write here on the occasion of its 40th anniversary.

In February 1968 I founded Computex, a computer training company, and successfully developed 18 branches all over Italy within four years.

On the 6th of June 1972 I sold my shares and twelve days later, on June 18th 1972, I invited five of my Computex branch managers for a meeting in Milan to explain to them my idea for a new project. The meeting took place at the Pecchio café, in Corso Buenos Aires, because I had not yet rented an office.

The core of the idea was to apply the same learning method I had created in Computex to the teaching of a foreign language. The decision was unanimously approved and three months later, on September 13th 1972, I set up the company, Wall Street Institute s.r.l., in Milan, with the opening of the first Wall Street Institute school of English one month later.

At the beginning, in the language lab, we used didactic material, that we bought from an English publisher, in conjunction with student manuals produced by us.

Eight years later, in 1980, I decided to create our own didactic material for the language lab that would be much more suitable for our teaching method. It was a very ambitious plan which needed a considerable financial investment and a large team of specialists. For this purpose I hired: Luciano Biondo, an expert in programmed instruction, who designed the learning structure of the entire course – David Gibbon, for the grammar (he wrote the new student manuals) – Simon Buckland, to embed the learning content within a story (a soap opera) that he himself created – Sandro Zandonella, an electronics professional, for the production of a testing gadget that we invented – Peter Edwards, for the drawings (cartoons – comics) of the soap opera actors – Alwin Bailey, the project manager of the London Team (we opened an office in Golden Square just for the development of the project). On the marketing side, in addition to myself, two more people joined the team: Dario De Santi, who was responsible for the opening of new schools all over Italy, and Renzo Zaccagni, who was managing the school in Bologna.

We had no experience either in creating academic material or in publishing, and there was not much finance available. But we had two factors that later on revealed themselves to be so important for the success of the project: enthusiasm for the project and a strong faith in it. In addition, every single member of the team showed along the way that he was the right man in the right role. For a period of nine months we carried out several experiments and tested the first three levels (nine units) of the course with fifteen real students that we paid to attend three lessons of two hours each per week. We made many changes, including the illustrations of the comics. Then, we started production, which lasted for about three years. We decided to name the new method "EOL – English-On-Line".

During that time, we had a special and unforgettable experience of working together like a family, with a fervent dedication, passion and love for what we were doing. Every month, we used to spend a weekend with the entire team in the countryside, in an old house rented on the Stresa Lake (close to Milan), and in Folgaria, a nice village in the mountains in the north of Italy, working but also skiing. In both places, we had an accomplished chef cooking meals at home for us - Renzo Zaccagni who inherited his skills from his father, the owner of a restaurant in Bellaria-Rimini - in a pleasant and friendly atmosphere of loyal, passionate and enthusiastic collaboration.

For the 40th anniversary of Wall Street Institute, I wanted to remember those days with a deep feeling of having lived them like a "magic adventure", with a special mention to all members of that great team: thanks to them, we created a revolutionary English learning method, the best available in the world today, which has already taught over two million students in 27 countries, and that will continue to teach several millions more for many years to come.

We are at present living in a very critical period for the world economy. The international crisis is hitting young people above all, and they're worried about their future which is full of uncertainty. So the acquisition in 2009 and 2010 of both Wall Street English China and of Wall Street Institute International by Pearson, the world largest educational publishing company, is not only a recognition of the excellence of EOL and of the work accomplished in the past 40 years, but it also secures the future of all Wall Street Institute International and Wall Street English China employees, who can continue to work in harmony and with complete confidence in their company.
"Happy Birthday" Wall Street Institute!

Luigi Tiziano Peccenini,
Founder and Honorary President
Wall Street Institute International
Wall Street English China
www.pecce.com

June 10, 2012
Bush visits

WALL STREET ENGLISH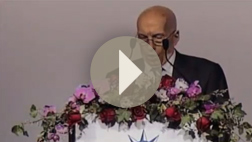 Former U.S. President George H.W. Bush and his wife Barbara visited Wall Street English in Beijing to celebrate Wall Street English sponsorship of the U.S./China Student Leaders Exchange Program.
• Beijing, 2006.