---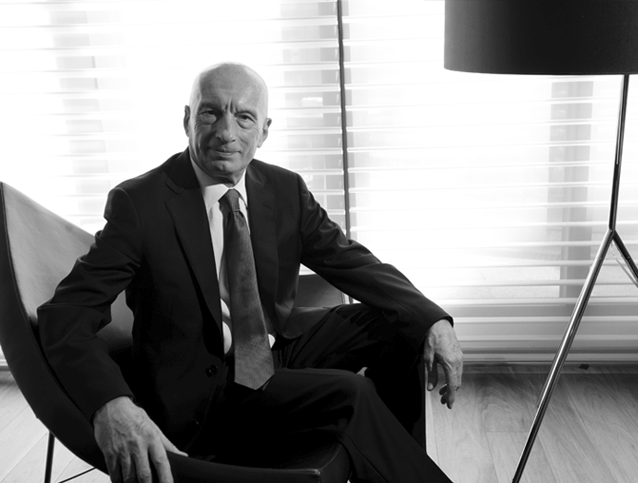 ---
PERSONAL

PROFILE

Born in Ferrara, Luigi Tiziano Peccenini ("Pecce" as he is known to most) was the only child of a modest family. Although he was a brilliant student at school, his parents could not afford to send him to university and, at the age of 19, he started working as a sales agent. It was not long before he became a successful sales manager.

At the age of 28, he created Computex, the first computer training company in Italy. Four years later he sold it to his partners.

In 1972, he launched

Wall Street Institute

, a pioneer English training institution that would revolutionize the approach to language teaching. The program that Pecce developed combined self-directed and teacher-assisted learning methodologies and integrated advanced multimedia tools with human interaction, turning it into a self-paced, highly flexible program that could be adapted to the needs of each individual student.

Meanwhile, Pecce enrolled in Bocconi University in 1968 and graduated in Foreign Languages and Literature in 1973. He married Gabriella and they had two children, Paola and Pietro (www.pietropeccenini.com/en).

Early Years
---
loading photos
The combination of Pecce's entrepreneurial instinct, together with his strategic vision and his love for education, resulted in the meteoric success of Wall Street Institute. By 1978, just five years after its creation, there were 25 learning centers across Italy. By 1980, this figure had doubled thanks to its franchise system.
Pecce's career experienced its biggest challenge in 1985. Strong investment in the creation and the publishing of English Online (EOL), a state-of-the-art multimedia language instruction program, resulted in severe cash-flow tensions.
However the organization soon recovered and by 1990 Pecce had gone international with 15 franchisees in Switzerland. Five years later Wall Street Institute had already become well established across Europe and America, with presence in Spain, Portugal, Germany, Chile, Mexico and Venezuela.
In 1997 Pecce sold the business to Sylvan Learning Systems. In 2000 Pecce founded Wall Street English, bringing the Wall Street Institute brand and method to China.
Seven years later Pecce sold Wall Street English and its 27 centers, which had already trained some 50,000 students, to The Carlyle Group, which had also bought Wall Street Institute International from Sylvan Learning Systems. As Pecce declared at the time: "Thirty years of my life have been devoted to education. This is probably the most significant contribution I have made as a man."

Pecce is now Honorary President of Wall Street English China, which features more than 450 centers across the globe and has trained over 3 million students. He has also been General Advisor of Laureate International Universities in China and of Worldstrides in China.

His vision for great ideas and ability to turn them into successful business ventures, together with his dedication in promoting ethics and fairness in the business arena, has led him to appear on a number of TV shows (Boss Town and Up Close), participate in a book (Walking with the Wise), receive the 'San Giorgio' award (from the Ferrara Chamber of Commerce), appear as a guest speaker at a number of international summits (such as the
APEC Summit) and collaborate with some of most influential people in the world.
Pecce has been nominated Guest Professor at the Shanghai International Studies University, at the Hunan International Economics University, at the Beijing Normal University and at the Shanghai Tongji University, Adjunct Professor at the Shanghai Jiao Tong University and Honorary Lecturer at Les Roches Jin Jiang International Hotel Management College. He is committed to sharing what he has learnt through the years as an entrepreneur and as a human being with the leaders of future generations.
In March 2014, Peking University Press published his book "Winning Heart – Dialogues on Success and Happiness" in Chinese. In December 2016, he launched its digital English version through Amazon.
He is an active speaker at universities around the world. He lectures on business and management with special emphasis on human behavior and health, the two pillars of Pecce's philosophy of life. Whenever he can he plays soccer, one of his passions together with classical cinema.

Meet
PECCE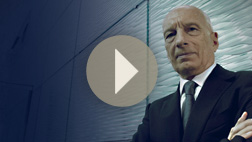 Born into a modest family in Italy, Pecce set up Wall Street Institute, the most renowned English training institution, forty years ago. Pecce currently devotes his creativity and vision to sharing what he has learnt as an entrepreneur and as a human being.
Luigi Tiziano Peccenini
AWARD
for serving people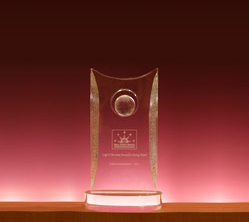 This Award is granted, every year, to two Center Directors and two Service Managers of Wall Street English who, during the previous year, have shown the highest standards and the quality of service to people, in accordance with the basic values of the Company which are: respect, integrity and responsibility.

The seventh edition of this Award was celebrated the last month of January in Hainan, China. The winners were:

•
Troy Konicki


Service Manager, Qingdao Golden Plaza Center.

•

David Clark


Service Manager, Online courses.

•

Rainbow Li


Center Director, Suzhou Guanqianjie Center.

•

Mike Han


Center Director, Beijing Chongwenmen Center.